2mm Self adhesive Flooring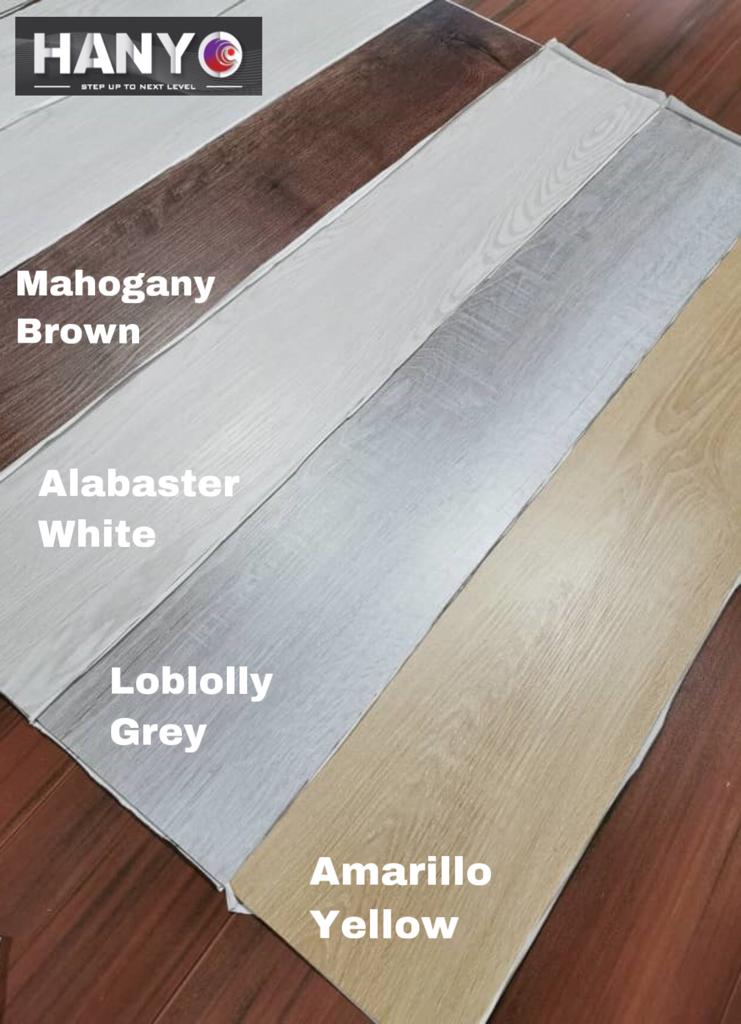 Just Peel and Stick direct the vinyl flooring on your existing subfloor. This affordable price self adhesive vinyl flooring is durable and can withstand the foot traffic that comes with a busy home.
What Is Self-Adhesive Vinyl Tile?
Self-adhesive vinyl tile is a thin flooring material that is quick and easy to install due to its adhesive backing. It comes in a range of colors, patterns, and durability levels.
Removing self-adhesive tile is very easy when it comes time to replace the flooring, and no professional assistance is usually required. Replacing the floor may, however, involve also replacing the underlayment or performing repairs to the subfloor.
One of the benefits of vinyl flooring is that it is relatively easy to install, and self-adhesive tiles may be the easiest of all. Most tiles can adhere directly to the underlayment, or even a good, smooth subfloor.
The Pre-Glue DIY type VINYL FLOORING
Color series:
Mahogany Brown
Alabaster white
Loblolly Grey
Amarillo Yellow
DIY – Peel & Stick
Easy G installation, just lays directly over your old floor; no messy glue needed! Looks and feels like wood, feel the texture! Water resistant. Perfect in high moisture areas basements, kitchens, and bathrooms.
Self-adhesive vinyl tiles are a peel-and-stick product, making them ideally suited for do-it-yourselfers.





Is peel and stick vinyl flooring good?
Peel and stick vinyl floor tiles are cost efficient but are still durable. Keep in mind that with any flooring, especially peel and stick vinyl tiles, you have the potential for indentation. You can use peel and stick floor tiles for low to medium traffic areas.
Do you need underlayment for peel and stick vinyl?
Successful application of peel-and-stick vinyl tile requires an underlayment that is perfectly smooth and clean; grainy, wet, or dusty floors may not allow the tiles to stick properly. Peel-and-stick flooring tiles often come loose over time if the underlayment is not solid and clean.
3mm VINY TILE FLOORING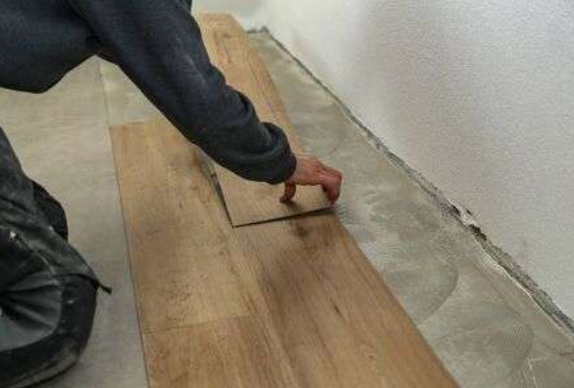 Vinyl flooring is a great choice, particularly for kitchen and bedroom applications. With its water-resistant, stain-resistant, versatile, and durable characteristics, vinyl flooring is suitable for residential homes and commercial settings where high traffic is constant. In homes, vinyl flooring is often used in high moisture areas such as kitchens and dining rooms where a significant amount of moisture is expected as minimal maintenance is required.
BUY NOW !!
2mm SELF ADHESIVE FLOORING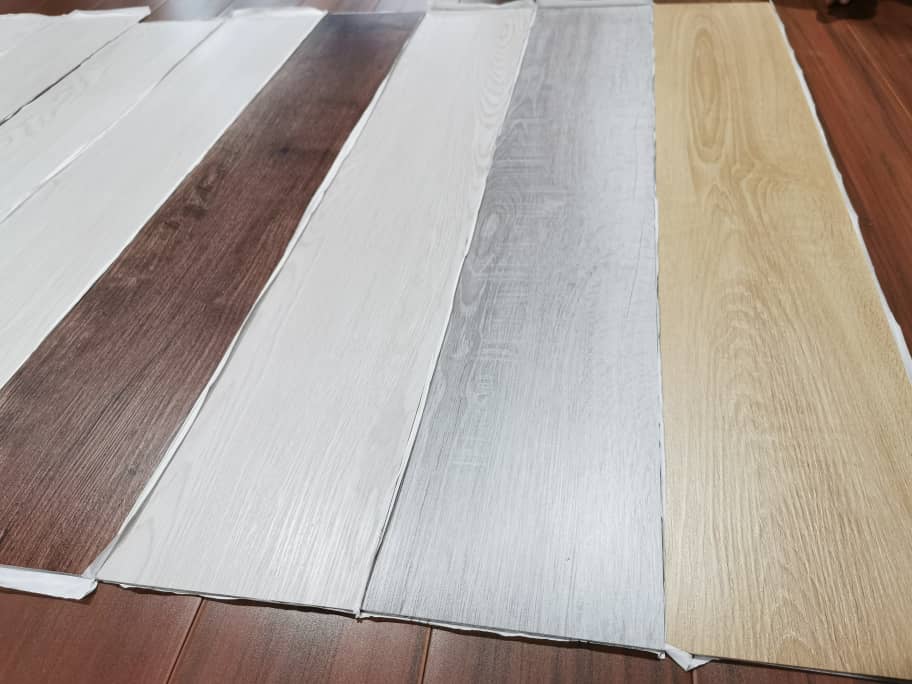 Self-adhesive Vinyl Planks & Tiles are a new generation of flooring that combines the charm of surfaces such as wood with the delicacy of a high-end floor, in addition to offering remarkable acoustic comfort and ease of use. The Peel and Stick PVC Floor and Self Adhesive Vinyl Tiles are easy to install and their modular nature allows unlimited creativity in the design of its decor.